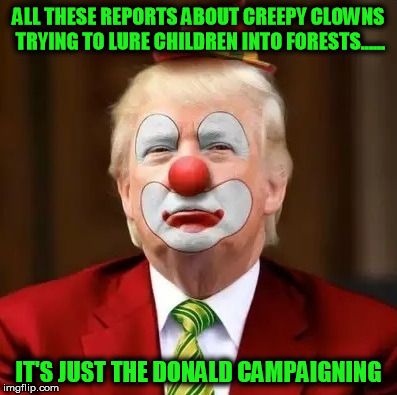 .
For Donations – "ANY" Amount
For Podcast

PLAYBACK

— Click On

Either

Of The 2 AUDIO BARS – DOWN BELOW
.
RoughRiderz-RADIO — BlogTalkRadio.Com/Roughriderz – & – PaulRevereRides.Blog – & – PaulRevereRides.Com

394 – Podcasts —

11,043 – Total Listens — TO DATE
865 – Blog-Posts
Most-Recent 6 Podcasts ——->
http://PaulRevereRides.Com
Our Apple iTunes "Feed" – ALL Podcasts + Blog Posts ——->
https://podcasts.apple.com/us/podcast/ruffrydrz-radio/id1479125130
.
Our fearless liar-leader now has his pants on fire!
.
Virtually every statement he makes about the Covid-19 pandemic is utter tommy-rot – such as – quinine might be a magic cure or the government will have testing kits for anyone and everyone who wants them.  Bullshit!!! 

Liar, liar, pants-on-fire!
.
Trump-supporters – you are so full of delusional bull-shit – that you'll go down in history as the "pandemic" of the American political experience!
.
How much lower will Trumpty-Dumpty descend to – perhaps, as low as the current stock market & the rapidly descending U.S. economy.
.
Just consider this – Goldman-Sachs recently estimated that the U.S. economy will shrink or contract by 25% – by the next fiscal quarter – which would include April, May & June – far and away the greatest economic collapse in U.S. history – even greater than the Great Depression – whose biggest quarterly decline registered at a mere 10%.  Think about that Trumptardz/Trumpturdz!
.
Trump-Dump is already exhibiting signs of "sheer" panic.  At yesterday's – (March 21st) – press conference – NBC news reporter – Peter Alexander – merely asked the "Orange" Man "What would you tell Americans now who are very fearful at this moment?"  All Trump-Thump could do was to bark right back at a well-respected reporter with the pathetic retort – "You are a terrible reporter.  That was a nasty question.  You're going for sensationalism.  You are really bad."
.
In addition, Trump-Skunk said that the federal government is not a shipping clerk and that if states need ventilators, masks & chemical reagents – then it's up to the individual state's governor to address that problem.  Really???  Seriously???
.
Trump-wad is in a free-fall and he knows very well that he is utterly powerless to stop it!
.
Joe Biden is waiting in the wings and is more than ready, willing and quite able to grab the brass ring from this world-renowned

Ass-King!
.
.
.
...